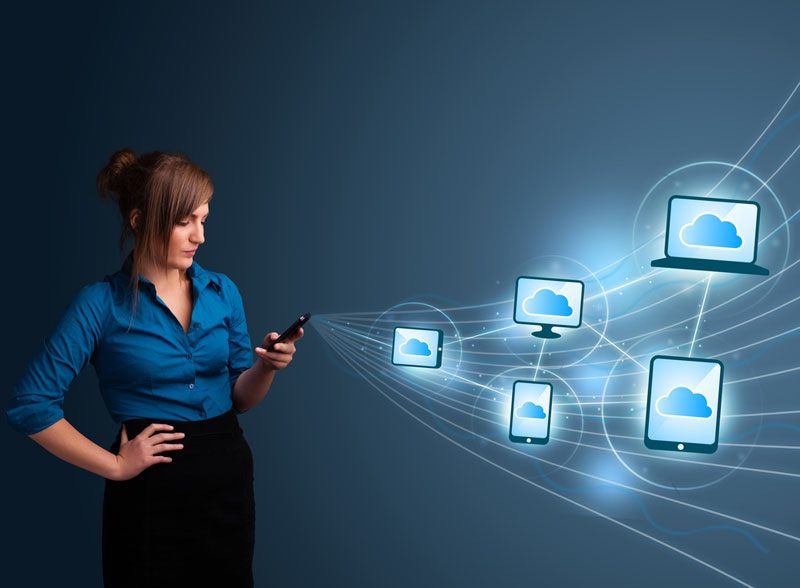 Cloud Deployment Strategies and the IT Service Provider
The Cloud is not just the latest trend in tech, it is the future of the way that we work, do business, and manage our data. For years we have been hearing about thin clients and centralized mainframes that serve as both data storage and Software as a Service (SaaS) clients, but through the development and roll-out of fast broadband and global network communication, the Cloud has finally become an accessible reality! An IT Service Provider can help your business take full advantage of the benefits a Cloud Solution has to offer.
Why Is The Cloud So Important?
For business, a Cloud-based workflow means a faster and more streamlined experience. Huge public vendors like Microsoft, Amazon, and Google have led the way when it comes to Cloud deployment throughout the business world, with these three services making up the bulk of public Cloud offerings. In fact, Microsoft's Cloud-based Office 365 represents the spearhead through which the Cloud is being implemented within the enterprise and business sector.
It makes sense for every IT service provider to take notice of Cloud growth, Cloud technology trends, and deployment strategies. But what are the specific benefits to business? Consider the following:
Sharing and collaboration: By nature, the structure of the Cloud enables fast and efficient sharing of information across any connected distance. This means that one organization can easily collaborate with another. In fact, any employee with an internet connection can access the Cloud and work from wherever they are!
Security: Security in the Cloud is composed of multiple levels, including user authentication and multiple permission levels. These features may take some getting used to, but they also offer a lot of flexibility when it comes to sharing and accessing data.
Cost effective: One of the biggest advantages for many businesses is the fact that a well implemented Cloud infrastructure liberates in-house IT staff. Security and software updates are done automatically from a central location and IT staff can focus on other projects. Indeed, for many businesses, a Cloud infrastructure also means that there is not the same pressing need for in-house IT staff.
How Can We Help To Plan For Your Successful Cloud Migration?
For many business, the challenge of migrating to the Cloud means costly delays. A business might want to make the move, but they are unsure of the right Cloud solution, the right type of implementation, and may even lack the qualified IT staff.
As a premier IT service provider, we not only passionately believe in the power of technology to transform businesses for the better, but we also understand that making a successful transition to a Cloud-based workflow can be daunting and challenging. This is why a Benarm IT Cloud assessment service entails the following steps:
Evaluation: Our professional team will assess your current IT infrastructure and determine your readiness for Cloud deployment. This will involve analysing applications that will need to make the transition to the Cloud, and coming up with realistic alternatives that are Twelve Factor compliant.
Design: During this phase, we will plan the optimum Cloud solution for your business. We may recommend use of one of the public Cloud services, a custom private Cloud service, or a hybrid of the two. All of this will be done with the specific requirements of your organisation in mind.
Implementation: During this phase, we will deploy the best Cloud infrastructure for your business, including hardware and software services. We will also train all employees.
The Benarm IT Difference
Of course, our Cloud solution doesn't stop there! Even after we have designed and deployed a Cloud infrastructure in your organisation, we will always be there to provide ongoing IT support services! Find out more about our Cloud services Here.